GK 36
GK 36 ARC 250 Welding Machine With
Cable Connectors, 250 Amps, 3 Phase,Yellow

Buy now

GK 36
GK36 ARC 200 Welding Machine with
Standard Accessories, 200 Amps

Buy now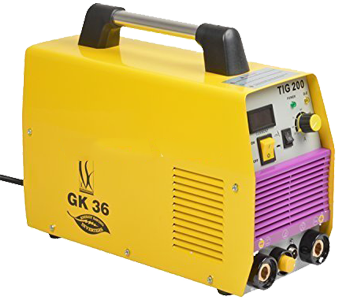 GK 36
GK 36 TIG 200 Welding Machine With
Standard TIG Accessories, 200 Amps
Buy now

Stamp Bridge
Stamp Bridge ARC 200 Welding Machine,With
Standard Accessories, Single Phase 230 Volts, 200 A (Blue)
Buy now
Efficient Welding Equipment– Purchase the best product from us at best price
Stamp Bridge Technologies is a multi-faceted company providing highly competitive, quality products and faster, professional services to our customers / clients. Through well-established relationships with strategic partners, our customers gain access to leading products, services and cost effective solutions.
We believe that if there is a unique value proposition in the product or service and there is a market opportunity; with the right strategies and projections, working as a team the company can attain the goals.As a leading trader of welding products and accessories, Stamp Bridge Technologies provides customers with quality products from state of the art manufacturing companies.
We provide innovative solutions to new business challenges in this uncertain world of tomorrow where there is fierce micro- competition.Our innovative solutions, superior customer service and competitive desire to be the best in the industry has helped us retain our customers / clients
Our vision is to have a global presence, a growing portfolio of products and services and an impressive list of clientele, always ready for a new future, a future that will expand our operations, extend our reach and bring exponential growth for both our clients and us.
Our team has vast industry experience, an established business network and entrepreneurial foresight, we can definitely say that Stamp Bridge Technologies is well positioned to handle challenges of the additional opportunities available in the volatile market today.
Welding Machines
Stamp Bridge Technologies supplies clients with welding machines from leading manufacturers like Welding Industries Malaysia (WIM) and other established brands in the market. The welding machines included are ARC welding machine, MIG, TIG, projection, robotic and spot welding and plasma cutting machines. There are more than 40 models of welding machines with competetive prices where after-sales service is also provided.